PKS group offering GPS tracking system which is the surveillance of location through use of the Global Positioning System (GPS ) to track the location of an entity or object remotely. This technology can pinpoint longitude, latitude, ground speed, and course direction of the target.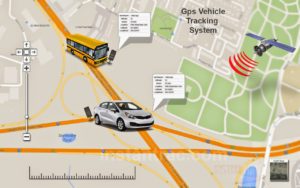 How GPS Vehicle Tracking Can Improve Your Business- 
 PKS provides location tracking services which enables businesses track & manage their resources in real-time. Our real-time services can be quickly integrated in your existing systems enabling you to save time & money and run a more efficient operation.
Our GPS device offer a productive, compelling vehicle tracking system for managing your business fleet. Vehicle Tracking Devices convey ongoing data and real time information on the area, activity and mobile inventory of your vehicles to enhance business execution and client benefit. Our vehicle GPS tracking devices also provide valuable protections in the event of vehicle theft and recovery.
FEATURES:
 Our GPS device is one of the highly unconventional tracking device which is accessible on extremely reasonable cost and having several enhanced features with reliable and 24/7 customer support services, for all your inquiries related to device and installation.
Real-Time 24×7 GPS Tracking –This feature provide you all the Vehicle Trackers Report to our servers at an interval of 10 to 30 seconds with giving You the power to Track your Vehicles Live when they drive.
Cost Management- This enables you to minimize expenses and undesirable cost of the transportation services offered by any organization with the  fleet management system.
World-Wide coverage- With our advanced technology combined with world class Map Providers , You have the power to track your vehicles all over the Globe.
Bluetooth Hands-Free Calling-GPS device permits communication with your Bluetooth-enabled cell phone so that you can make and receive calls directly to your GPS by voice command.
Integrated Traffic Receivers-With this optional feature, you receive automatic traffic alerts, which can be helpful in avoiding traffic jams by providing alternate routes.
Emergency Alarm- At the time of any accident, false route selection, fuel theft, user will get notified via alarm. Also, there is button facility, to notify and send alarm to some authorized numbers.
Location data saving for last 360 days-Our dedicated servers save your vehicle movement history for last 360 days, thereby enabling you to plot geographical movement of your vehicle on Maps or generate MIS reports for any past period.
Geo-Fencing –This feature Provides you better control of the object as the unit will send the notification/message to all authorized numbers when it enters/exits the area and gives an alarm at the time when a driver breaks from his route.
MIS Reports –Provide you access to a wide variety of reports that analyze your vehicles' operation efficiency and effectiveness, thereby assisting in taking managerial decisions. This is done with tabular and easy-to-understand flash charts.
Last Location Saving –The system is designed in such a way that in case the vehicle moves out of GPS coverage, it saves the last known location of the vehicle.
Event Alerts-With Live Tracking you get Live Alerts via SMS or Email which are generated at highest priority because Safety of Your Vehicle is our Primary Concern.
Customer Support- We offer live support for any kind of tracking requirements and in case of emergency, we are just a call away.
Mobile application-For easy access and use of this tracker, our mobile application is also available. You can use it on all your smartphones, tablets etc.
A GPS tracking system uses the Global Navigation Satellite System (GNSS) network. This network incorporates a range of satellites that use microwave signals that are transmitted to GPS devices to give information on location, vehicle speed, time and direction. So, a GPS tracking system can potentially give both real-time and historic navigation data on any kind of journey.